Shorty Smalls in Branson.
After some serious thought, I've come to the conclusion that every day should be Saturday. Or we should at least get two days a week where we don't have to worry about working or waking up the next day to work.
I had a great weekend with my family. I miss them already.
Paul. Adam, Me, Sister (Kristin)
My family loves Branson. But we're not hokey about it, folks. We stay in a condo on the lake and we don't go to shows. While going to Branson might sound hokey, it doesn't have to be.

OK...so maybe we're a little hokey. But we have fun.

See how much fun we have? It was an ordeal making Mr. A ride this with me.
Grandparents came along for the fun.
And so did the parents.
This weekend was full of fun, laughter, family and lots of food. Silver Dollar City is bad for the waistline. And so is strawberry ice cream cake from Cold Stone, but it was worth it.
I also got birthday presents from my mom and sister (a gorgeous ring, a comfy scarf and some yummy perfume), and I wore what I bought with my grandparents' birthday present! Thanks, fam!
Happy birthday to me!
Sister and boyfriend, Paul. You know, the British guy. :)
Apple turnover for breakfast. My parents might have bought me some apple butter.
We're heeeeere!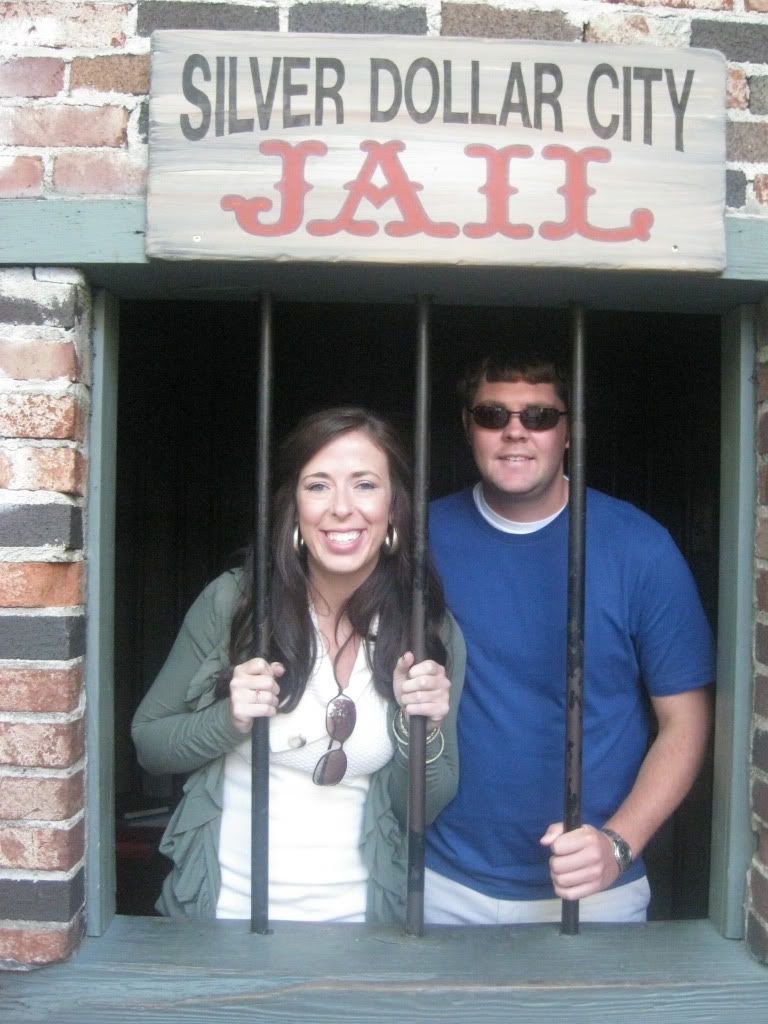 We managed to escape after paying off the guard.

We left him there. Hey, we ran out of dough.
 Now remember, I'm super busy at work right now, which is why my blogging is sporadic. But I have good things coming, and one of those includes my first giveaway! This will probably happen next week, so stay tuned.
Happy Tuesday!